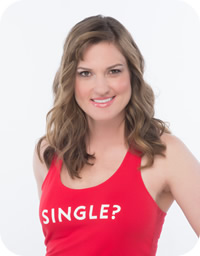 Jennifer Barnes Miotke
President
Jennifer Barnes Miotke brings a true passion for bringing people
together and has worked in the dating industry for over 11 years. What
makes her unique as a matchmaker is that she used dating services,
dated online and ultimately met her husband through a matchmaker.
Jennifer leads a (mostly) low-key life with her husband, toddler
Madeline, and dog Hyzer in Marietta.
Originally from Columbia, South Carolina, Jennifer is a proud graduate
of the College of Charleston.  Jennifer enjoys regular fitness, is
involved in a book club and is a member of Mount Bethel Church.
Jennifer feels that being a matchmaker is her dream job and knows it
is her calling to get the right people connected.  She is heavily
connected in the matchmaking industry and regularly attends
conferences with matchmakers and date coaches all over the country.
If you are in your 30s, 40s, or 50s, and want to know what Jennifer
can do for you and your love life, all you have to do is ask.