Top 15 Places to Meet Singles in Atlanta – By 1on1 Matchmaking
Whether you're new to – or a native of – Atlanta and seeking great places to meet singles, the matchmakers from One on One Matchmaking have a few recommendations for you:
Fetch Dog Park
Easily one of the easiest pick up lines is asking about someone's dog! Fetch has multiple locations and opening more. On a perfect Atlanta day, grab your pooch, a cocktail, and start mingling.
St. Julep
Located on the ninth-floor roof deck of the renovated Sylvan Hotel, St. Julep is an elevated take on nightlife, literally. Against a backdrop of panoramic Atlanta city views, this indoor/outdoor space is perfect for meeting new people of all ages. But just FYI- the later you go the more likely the space is going to turn into "club vibes"
Fado
Any soccer game on? Head to Fado to meet the men.
Live! Sports and Social
Located at the Battery, this huge two story bar is good for meeting singles. A younger crowd generally. This is always busy during a Braves game or any big sporting event. People drink a lot here, so just know that beforehand.
Ormsby's
Located in West Midtown, this stylish speakeasy brings in a younger crowd – and gets busy Fridays around 8. Join singles in their 20s and 30s at the bar and bocce ball courts in the back.
Yebo Beach Haus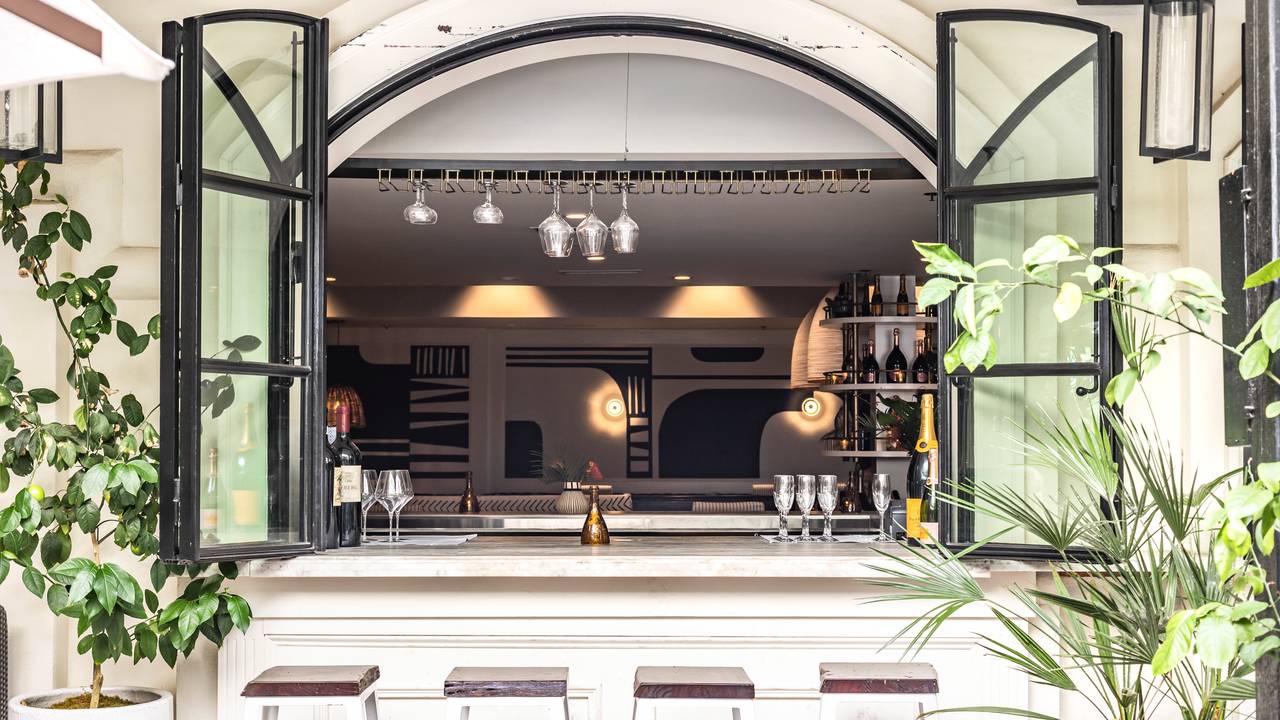 This chic and airy South African restaurant is inside a renovated Buckhead house – and a great place to land attractive singles. You'll find attractive women in their early-to-late 40s and handsome 50-something executives. Sit at the bar, order rosé or a Manhattan, and engage with the other singles around you.
Ladybird Grove and Mess Hall
Located in Atlanta's historic Old Fourth Ward, this is the first outdoor-oriented bar and restaurant to open along the BeltLine. Go early on a Saturday or Sunday, grab a seat outside, and hangout. Feel free to bring your dog (or borrow one from a friend?) – they're always a good conversation starter.
St. Regis Bar
If you want to experience a luxurious-but-relaxed atmosphere in Buckhead, then this is the spot for you. The men and women you'll find are – or are trying to become – wealthy. In their 30s and up, they come for a nice glass of wine or late-night cocktails. Aiming to pick someone up? Dress upscale, exude quiet confidence, and put your best face forward – that means look your best! And be open to someone approaching you. (It's practically on the menu…)
Chops Bar
While it attracts men and women late 30s and up, older wealthy men are always hanging around the bar at this old-school chophouse with a warm darkwood dining room. It's likely you'll catch them sporting Brooks Brothers suits, drinking the best bourbon, and enjoying a stellar steak. Women who know the type of men who hang out there dress to impress with high heels, tight dresses, and blown-out hair. If you want to be clear about your desire to pick someone up or to be picked up, head to Chops, Atlas, or The St. Regis Bar.
Located on Brookhaven's Dresden Drive, this comfortable neighborhood joint offers an international, eclectic menu. You'll find – and want to join – others drinking beer at the bar, watching a game, and embracing a bottomless brunch. Bring your appetite for great food and great fun!
Barcelona Wine Bar
Tantalizing tapas, or shareable plates, with a large wine selection, and two locations, West Midtown and the busier Inman Park. Instead of sitting at a table, choose the bustling bar to the left of the restaurant. Strike up a conversation by asking someone what wine they are drinking and if you should get it – or by offering a taste of one of your tasty tapas.
Six Feet Under Pub and Fish House
If you consider yourself "an average Joe" or "plain Jane" looking for a mate, this joint is a comfy, kitchy seafood spot with craft beers on tap and popular rooftop bar completed with skyline vistas.
Cypress Pint and Plate
A relaxed Midtown tavern with a patio, you'll enjoy tasting its rotating lineup of beers on tap paired with hearty American grub. If you're looking for a man, head there on "Beer Geek" Tuesdays. They also have trivia nights on Wednesdays.
Roaring Social – Alpharetta
A speakeasy with music, dancing, drinks- what more could you want?
If you're looking for a more personalized dating experience, be sure to check out One on One Matchmaking and Eight at Eight Dinner Club!